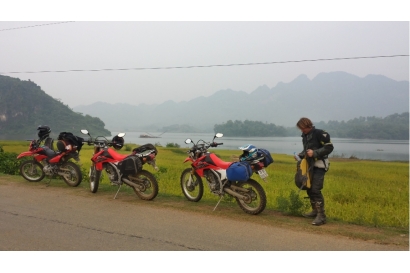 Tweet
3564

Vietnam Motorbike Tour Expert
Item Type : Motobikes
Model Name : HONDA CRF250 X
Available From: 27/10/2014
Available To: 27/10/2032
Location: 226 Nghi Tam, Tay Ho, Hanoi, Hanoi, Vietnam
Touring Vietnam becomes more and more popular for people all over the worlds because of the beauty of nature, friendliness of the local, speaiclity of food and richness of culture...
We - The Vietnam Motorbike Tour Expert Team welcome all the motorcycle lovers to Vietnam and touring Vietnam by motorbikes, we'd like very much to be your tour guides to show you the hidden beauty of the Vietnam with different ways, We're sure your motorbike trip around Vietnam will be one of the best motorbike trip you've ever had. We offer all guided motorcycle tours in Vietnam by new and quality bikes from 125cc to 150cc.
Please check out our websites: motorbiketourexpert.com or view more tour options at hanoimotorcycletour.com.
Let us be your tour guide to discover together the hidden charm of Vietnam.
COMMENTS