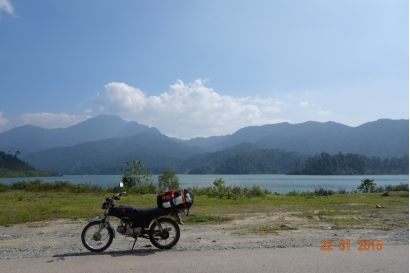 Tweet
4846

Awesome Honda Win 240 $
Item Type : Motobikes
Model Name : HONDA Win
Available From: 29/01/2015
Available To: 08/02/2029
Location: Hanoi, Vietnam
Have to say goodbye to my trusted travel companion. Took me safely and without ever breaking down from Ho Chi Minh to Hanoi. The things we've seen.
Changed the oil last week, and got everything checked. Will do it again before selling it. The hunk doesn't work right now.
Comes with a good, new, FULL helmet! Made me feel a lot safer than those tiny little head pots. And really comes in handy on the many dusty roads. Bought three weeks ago for 450.000 dong. And new gloves as well. Plus straps for your luggage.
I hope to sell it quickly so I can keep travelling in the North (by bus).
Phone number:+84 126 734 4893
email: [email protected]
COMMENTS