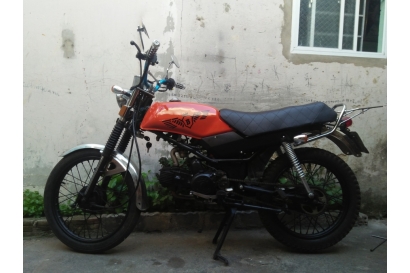 Tweet
1381

5x Very good Honda Win for sale
Item Type : Motobikes
Model Name : AJS Model 16MS
Available From: 29/08/2016
Available To: 30/09/2017
Location: Cam nam, Hoi An, Vietnam
In a very good condition, only need filling my fuel and then rolling. Included with helmet, rack, rubber band.
I'm a local mechanic with 5 years experience in engineering honda win. So the products I sell are collected from the
Reliable bikes, and go through maintenance before giving the key to customers.
Normally, you will have a trial day of riding before you own it. If there is any thing from the bike you dung like, I ll work on it, till you feel satisfied completely.
What'sappme at +84 0936272533 or call directly!
Email [email protected]
COMMENTS