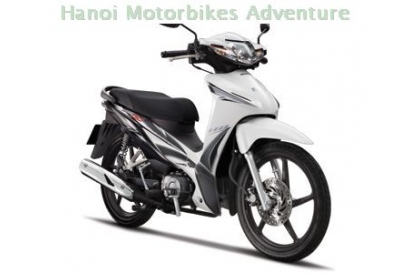 Tweet
461

X50 Semi Auomatic For Sale buy back in Hanoi, Hoi An, HCM
Item Type : Motobikes
Model Name :
Available From: 04/02/2018
Available To: 04/04/2018
Location: 350 Phúc Tân, Hanoi, Vietnam
Hanoi Motorbikes Shop
special business hour 15.02.2018 8AM - 4PM, 16.02.2018 1PM - 8PM
Hanoimotorbikeshma A place has all the best motorbikes for pepole to buy & sale/rental. Henry & Huy use to be a motorbikes Tour guide over 5years experience we can help you much as we can. you can ask any question about motorbikes roadtrip in vietnam. Not just only show you the right way to go where for accomodation we also understand exactly about type of motorbikes you guy choose to ride in Vietnam - Lao - Cambodia. so all our motorbikes are really good condition and reliable for your trip. So please come by our shop have a look at our motorcycle you alway welcome
Hanoi Motorbikes For Sale Hello HANOI MOTORBIKES ADVENTURE We have many motorbikes for sale and Rental in good condition . all motorbikes has replace new gearbox, all the light working well, setup new electric cable, new tank petro, Engine super clean, of course the both weel all new. we promise our motorbikes will take you to HCM - LAO - CAMBODIA with out any problem. please come by my shop to get all the best motorbikes for your trip. ( We also buy back your motorbikes in HCM. (for example after 2weeks you want to sale back in HCM - HN you buy from us $220 - $8/days = $100, you traveling vietnam 1 month $220 - $4/days = $120. of course you buy motorbikes high price we pay the same deal TYPE OF MOTORCYCLE: Honda Win 100 - 125cc, Honda Wave 100-110cc, Yamaha Nouvo full automatic 115cc, PRICE FOR SALE: Honda Win 100 - 125cc : $220 - $250 Honda Wave 100 - 110cc : $200 - $220 Yamaha Nouvo 3 full automatic 115cc : $260 This is a lower deal so it wont come with extra stuff but if you need to get more extra stuff we will get you a best price at our shop we got everything you need.
Price Include
1- good helmet
2- bike lock
3- Extended Luggage Rack
4- Paper registration (Blue card provided)
5- Road Map of vietnam
6- Bike shop 24 hour Helpline
7- Vietnam document road trip guide
8- my shop will buy back in Hoi An & HCM city (Hafp Price )
9- driver lesson ( Of road tour) + Sim card 4G
Priority for customers carrying luggage using the taxi, urber, grab will be a discount of 10% on any type of motorbike.

HANOI MOTORBIKES ADVENTURE
Address: 350 Phuc Tan – Hoan Kiem – Hanoi
Phone: +84986552827, +84976381581
What App : +84934596290

E-mail: [email protected] – [email protected]
Website : hanoimotorbikesforsale.com
COMMENTS