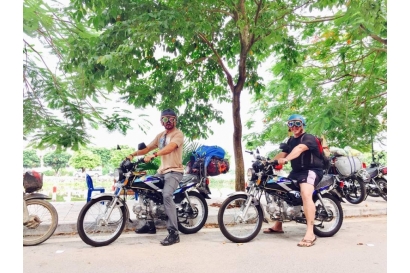 Tweet
2809

Honda WIN
Item Type : Motobikes
Model Name : HONDA Win
Available From: 17/04/2019
Available To: 30/07/2020
Location: 55 Trịnh công sơn- Tây hồ- Hà nội, Hanoi, Vietnam
Honda Win Detech 127cc
Introducing an unbelievably good bike, this is a Honda Win 127cc with the strong, powerful and reliable Vietnamese made, Detech engine
A huge plus about this bike is all of the electronics completely work, including the speedo, rev counter, the gear display, indicator and headlight displays. Which is really rare on Honda Wins, so it would be perfect for someone who is a beginner to riding motorbikes.
Included with the sale are;
- Helmet
- Blue card
- Luggage rack
- Bungee cords
- Rain poncho
- Driving lessons
- Detailed tips on where to see in Vietnam.
I have some other bikes available at prices ranging from $180- 400. Can offer discounts if you want to buy multiple bikes.
Add : 55 Trịnh Công Sơn , tay ho , Hanoi
Hotline : +84369986789
website: https://vietmotorbikes.com
fb: https://www.facebook.com/hanoi.rentalbikes
fanpage: https://www.facebook.com/vietmotorbikes
COMMENTS