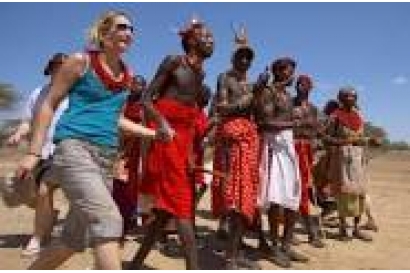 Tweet
670

DISCOUNTED # Hitchmorevolunteer&Pleasure Going to spend 10 WEEKS in Kenya with Ciatlux Travel
Item Type : Camping Equipment
Model Name : Tent
Available From: 18/05/2015
Available To: 08/11/2017
Location: Nairobi Kenya Africa, Hanoi, Vietnam



Hot tip: If you want great deals on excursions and activities in Kenya & Eastern Africa region, check out ciatluxtravel.co.ke. You can get absolutely crazy deals – 60% or even 90% of the original prices.Dash to the world famous Mara with 8 million wildebeests migration between August -Jan annually.Get discounts on various PROMOS on www.ciatluxtravel.co.ke.
We also offer US$20PPPN apt style accommodation with hot showers and beautiful serenading patios as you embark on a week long journey to the superstitious Mountains. Our home-stay is located among the vineyards and olive groves of Donholm,next to Jomo Kenyatta International airport in Nairobi Kenya. Besides the open space parks and trails, you can stroll downtown Donholm, with fountains, arts events, antique stores, cafes, great restaurants, etc. You can take public transit to Nairobi`s CBD & Nairobi National Park. Golf, tennis, and swimming are all nearby.


Keri o gorges is the western most part of the Rift Valley area in Kenya. There is golfing, sports, hiking, etc. available. Travelers GET TOURS STARTING FROM US$45pppd for overland safaris.
Ciatlux Tours & Travel Network will book your Airline reservation, accommodations and Car rentals, Cruises and any type of Tour packages within Kenya or Eastern Africa.

Packaging the sizzler: We are creating a travel package which epitomizes the "fantasy" of the selected destination and achive the desired motivation.
COMMENTS