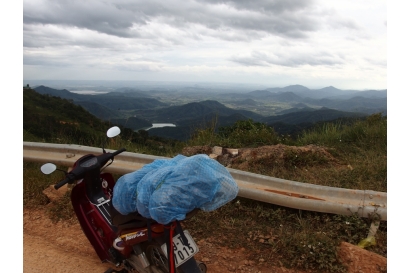 Tweet
185

Honda Wave 110cc
Item Type : Motobikes
Model Name : HONDA Wave
Available From: 19/08/2018
Available To: 27/09/2018
Location: Da Lat, Vietnam
I am selling my reliable honda wave. I had no major issues with it and did a regular oil change. I bought this bike becaue it is one of the most used models in Vietnam. So if I hada problem, a local mechanic could easy fix it. The only problem I had tough was a flat tire and broken front lamp.
It's a semi automatic bike: perfect to ride Vietnam on hilly roads.

Blue Card included
If you have any questions, feel free to ask:
I am in Dalat at this moment but if you really interested I can come to HCMC for you to do a testride.
Whatsapp: +32475329122
COMMENTS