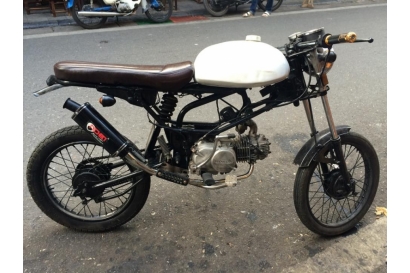 Tweet
693

Honda, Detech, Lifan, Sufat Win
Item Type : Motobikes
Model Name : HONDA Win
Available From: 09/03/2016
Available To: 09/03/2017
Location: 29 Dao Duy Tu, Hanoi, Vietnam
STYLE MOTORBIKES
We have lots of high quality Wins available from the budget Vietnamese copies to the higher standard Detech, Lifan and Sufat as well as some originals from Japan.
The bikes have been fully serviced by our mechanics and come with everything you need to travel. A luggage rack, bungee cords, map, lock, phone holder, USB charger and driving lessons if you need them.
We also have some semi-automatics and fully automatics.
If you are staying in Hanoi then the bike is covered by a 2 month warranty, if you head south then we have a guaranteed buy back.
Come and speak to us at 29 Dao Duy Tu, we have western staff to make everything even easier for you or you can messgae us on facebook @ www.facebook.com/stylemotorbikeshanoi
COMMENTS