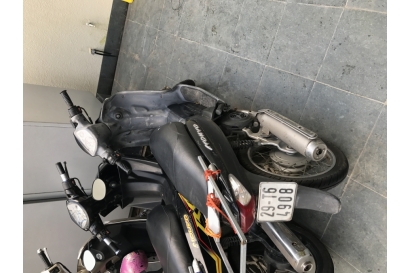 Tweet
138

Yamaha Nouvo 125
Item Type : Motobikes
Model Name :
Available From: 21/02/2017
Available To: 24/02/2017
Location: Ho Chi Minh City, Vietnam
Hello guys,
My trip in Vietnam will come to an end and I would like to sell my beautiful compagnion and trustworthy Yamaha Nouvo 125 automatic. It's an automatic motorbike and therefore really easy to drive, so you are still able to do the traditional roadtrip.
It comes with the rack, the blue card, a new helmet, and the bungee straps. It got new tires in Hanoi.
I'll be in Ho Chi Minh City from the 21st to the 24th of February. Mail me if you have any questions.
Price is negotiable.
COMMENTS