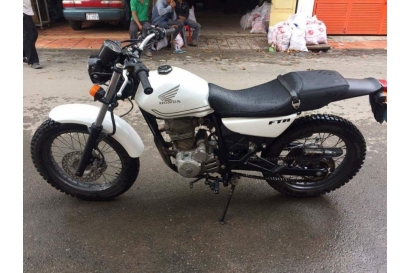 Tweet
2042

Many Honda ftr 223cc for sale and rent
Item Type : Motobikes
Model Name : HONDA XR250R
Available From: 17/07/2016
Available To: 17/09/2017
Location: Bui Vien, Ho Chi Minh City, Vietnam
Hello everyone, I'm selling and renting many Honda ftr 223cc.
My shop is in danang city, But be willing to deliver in ho chi minh city.
Bikes are great, powerful, looks fashionable as well.
The price is 1600$ firmly. Rental fee is 100$ per week
Last but not least, the bike is authentic Japanese Honda, so don't
expect to be cheap as chinese one.
Contact [email protected] or +84 0936272533 call or whatsapp is reachable.
Thanks
COMMENTS