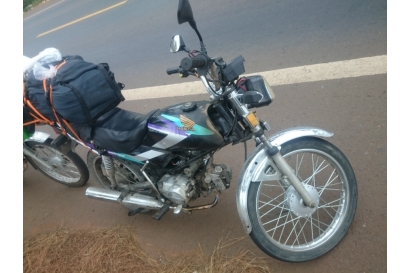 Tweet
58

Honda Win Detech and all accessories
Item Type : Motobikes
Model Name : HONDA Win
Available From: 16/02/2017
Available To: 18/02/2017
Location: Ho Chi Minh City, Vietnam
350$ or best offer
This bike did everything I asked of it. Got me all the way from Hanoi to Ho Chi Minh City with ease. Great bike for exploring the mountains in the north.
Includes full visor helmet and gloves
The company that makes the bike is called Detech. The brands Detech, Sufat and Lifan are more reliable then the Chinese Honda Win.
If you have any questions or help with biking lessons you can contact me.
Contact info:
Facebook Liam Peters (eating salad in profile picture)
Email [email protected]
COMMENTS