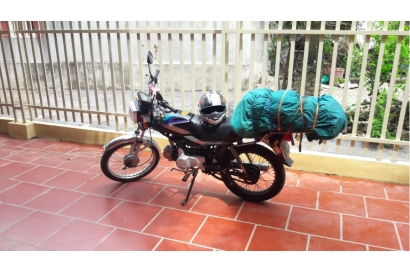 Tweet
88

Honda Win Anber For SALE
Item Type : Motobikes
Model Name : HONDA Win
Available From: 15/07/2017
Available To: 20/07/2017
Location: Ho Chi Minh City, Vietnam
Honda Win Anber in good condition. She took me all the way from Hanoi to Ho Chi Minh City without ANY PROBLEMS.
I changed the oil and tightened the chain every 500km. Oiled the chain every morning. A fullface helmet (small) and a Rainponcho is included. The Mororbike comes with the matching bluecard.
We can speak about the price.
COMMENTS