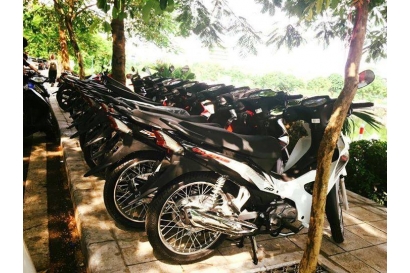 Tweet
132

The New Honda Blade For Sale And For Rent
Item Type : Motobikes
Model Name :
Available From: 21/04/2019
Available To: 31/05/2019
Location: 55 Trịnh công sơn- Tây hồ- Hà nội, Hanoi, Vietnam
Brand new Honda Blade for sale and for rent at Vietmotors now.
The price for rent is Only from 100,000/day, 500,000/week or 1,200,000/month.
And from 750$ for the bike
Please, don't hesitate to Contact me if you're interested.
Please, Please call/ SMS before coming
For further enquiries, send us a message or drop into our shop for a chat with our helpful friendly staff
COMMENTS