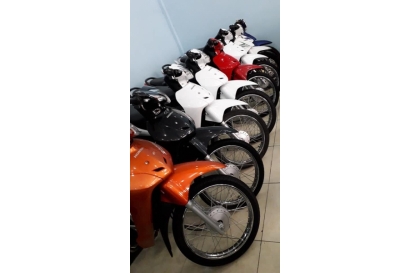 Tweet
4428

HOT HOT! BIG PROMOTION: 300X Motorbike for sale 160$ (415 hong ha ,hoan kiem ,hanoi)
Item Type : Motobikes
Model Name : Yamaha Nouvo 125
Available From: 15/01/2023
Available To: 15/11/2023
Location: 415 hong ha, hoan kiem, hanoi, Hanoi, Vietnam
HOT HOT! BIG PROMOTION: 300X Motorbike for sale 160$ (415 hong ha, hoan kiem, Hanoi)
Welcome my shop: VIETNAM MOTORBIKE
ADDRESS: 415 Hong ha, hoan kiem, Hanoi
https://goo.gl/maps/psBUP741tryi7JZk9
Contact: + 84 984130483 ( Mr Tony )( whatsapp, zalo, call )
All motorbike good condition, engine very strong and run smooth, sound great. All motorbike had checked in my mechanic shop, everything working well. Let's come my shop look and test ride free. 100X Motorbike really for sale very cheap .
PRICE from: 160$
- semi automatic Honda wave, dreams, Taurus, Sirius....
- Full Automatic: Yamaha nouvo , Attila, mio, Dylan, click, airblade, ....
- manual : Honda win, Honda xr 150cc
Including: blue card paper, helmets, new oil
https://www.facebook.com/profile.php?id=100054553445038
COMMENTS