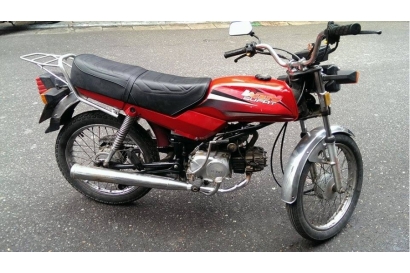 Tweet
624

Fully serviced wins for sale
Item Type : Motobikes
Model Name : HONDA Win
Available From: 02/06/2016
Available To: 02/06/2019
Location: 29 Dao Duy Tu, Hanoi, Vietnam
STYLE MOTORBIKES
At Style we has a large range of Wins from $280 to $450 for a used bike, these are 110cc or 125cc.
All of our bikes has been fully serviced meaning that after we buy the bike from the countryside we take the bike apart and check every element of it to ensure that it is in the best possible coniditon when we sell it.
The bikes all come with a luggage rack, bungee cords, USB charger, phone holder, basic helmet. lock and map.
We also provide you with 24 hours assistance over the phone. This means that we will speak to any mechanics for you and ensure that they do the right work for the right price.
We are also happy to share our knowledge about where to go and what to see with your time in Vietnam. We can plan a route for you depending on the time that you have available.
All the bikes are sold with a 2 month warranty in Hanoi so if you are living here then this is perfect. If you are travelling and head north then come back to Hanoi then we will service the bike for free for you before you go south.
And once you reach the south in Ho Chi Minh we offer a guaranteed 50% buy back if you are unable to sell to another backpacker.
COMMENTS