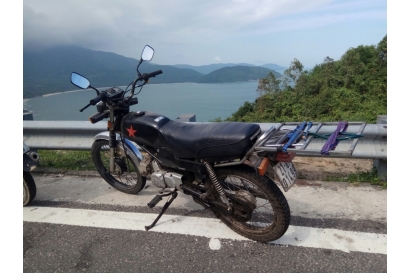 Tweet
88

Two Honda WIn
Item Type : Motobikes
Model Name : HONDA Win
Available From: 19/03/2017
Available To: 23/03/2017
Location: 51/1 Truong chi cuong st, Da Nang, Vietnam
Unfortunately we have to sell our motobikes - Honda Win.
Bikes are in a good condition. We bought them in HCMC and rode to Da Nang without having much trouble with any of them.
Big fuel tank - 10 liters, fuel consumption - 2,5 liters per 100 km.
New Motul oil is in engine now, we changed it before each 400-500 km.
It comes with a luggage rack, bungee cords, new tools, 3 new helmets and of course blue cards.
200 usd each. If you buy them both at the same time you get a discount!:)
Call us or send sms: 01215574682, 01205315201
Viber/Whatsapp +375298812770
e-mail: [email protected]
COMMENTS